Stations, Junctions, etc
Engine Sheds
Other

Miscellaneous
Harbury Cement Works: misc_hcw173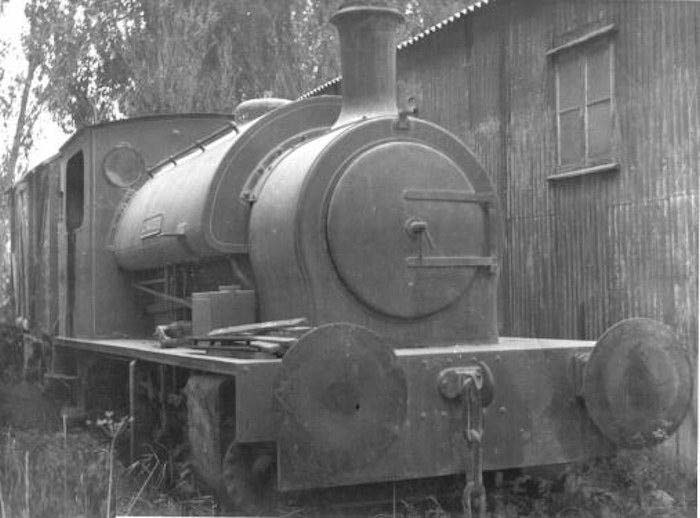 Photograph of the derelict saddle tank 0-6-0ST 'Cunarder' at Harbury Cement Works in 1969 prior to the locomotive being purchased for preservation. The 0-6-0ST 'Cunarder' (works No1690) was built in 1931 by the Hunslet Engine Company at Leeds for Edmund Nuttall & Co, a civil engineering company which subsequently became part of John Mowlem & Co. The locomotive had a boiler pressure of 160 psi and developed a tractive effort of 11,760lb. Edmund Nuttall & Co had purchased six similar locomotives from Hunslet to work on the construction of the King George V Graving Dock (dry Dock) at Southampton. This huge dock was being built to facilitate the inspection and repair work on the new Cunard transatlantic liners 'RMS Queen Mary' and 'RMS Queen Elizabeth'. Upon completion 'Cunarder' worked on various short contracts until being sold. During the first half of the Second World War 'Cunarder' was used on contracts for the construction of the Royal Ordnance Factories at Glascoed, Monmouthshire and Hirwaun, Glamorgan. The locomotive was also known to have worked for the British Sugar Corporation and as detailed below:

- April 1944 to August 1944 fort Whitehall Securities Corporation Purfleet Essex
- January 1945 to September 1945 for Samuel Williams and Sons Ltd, Dagenham Estate, Essex
- October 1947 to March 1948 for Ransomes and Rapier Ltd Ipswich Suffolk
- March 1949 to February 1952 for CEGB at Cliff Quay Power Station, Ipswich, Suffolk
- December 1952 to June 1953 for Metal Union (Plant Dealers)
- November 1954 to March 1955 for Samuel Williams and Sons Ltd, Dagenham Estate, Essex
- March 1957 to April 1969 for Associated Portland Cement Company at Harbury Cement Works, Warwickshire.
Following purchase by the Cunarder Locomotive Trust, the locomotive was modified to a side tank configuration with the Saddle tank put into storage and was operated on various preservation railways including:
- Quainton Road
- Swanage Railway 1981 - 1995
- Lavendar Line 1995 – 1996
In 1996 'Cunarder' was withdrawn from operational service due to inner firebox problems and the Cunarder Locomotive Trust began a complete restoration. Work on the locomotive has taken place at:
- 1996 - 2002 Bill Parker's Flour Mill
- 2002 - 2012 South Coast Steam at Portland
- 7th February 2012 - moved to current location near Poole, Dorset More information about the locomotive and its restoration can be obtained at Somerset and Dorset steam website.
Robert Ferris

back